Fiona Mcghee, Promar Regional Manager in the North, believes attractive employers get the best staff and good results follow on behind.
It is increasing difficult to find and retain staff on dairy farms. Nationally, at 3.8%, unemployment is at the lowest level since late in 1974 and the UK's appeal to European workers has declined as we prepare to leave the EU. These points emphasise the importance of standing out as an employer.
Setting out to be an attractive employer is the right way to think about getting the best people to work on your farm and for them to commit to continually working to achieve the best results.
What makes an employer attractive?
There is no easy answer to this as every employee is likely to be after something different and this is likely to change as their career progresses. It is important to recognise that your and their goals may well be very different. Farming has always been a way of life to many and the prospect of someone working on your farm with the same diligence and passion as yourself is extremely unlikely.
We have to accept times have changed and that the work life balance today is different to a generation ago. There are also legal obligations with regard to how many hours we can expect people to work and in what conditions. Young people may have a different perspective and skill set to you. They have grown up and are naturally comfortable with information technology that older workers can find difficult.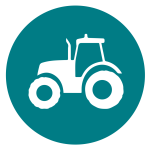 Use these people to push your business forward and make it more efficient.
It is important to reward people fi nancially and in other ways such as training and increased responsibility, and ensuring awareness of their valued contribution. Show them career progression, something which is especially important for young people coming into the industry.
Developing new skills
Increasingly our consultants are involved in helping farmers develop the management skills necessary and put in place progressive people practices to make them stand out in the labour market for the right reasons.
Some of the areas we commonly support are:
Developing effective contracts with appealing terms and conditions. Too many workers have standard boilerplate contracts that don't reflect their needs.
Holding effective, regular meetings to drive performance, address concerns and celebrate success. We also like to ensure that consideration is given to off site meetings.
Assessing the training and development needs of staff in a way that matches their aspirations with the needs of the business.
Building a team culture where two way feedback is encouraged and supported.
Helping to build and communicate a vision that translates into worthwhile and appealing messages for staff. It is easy to forget that your grand vision of the future may have limited appeal if it is perceived only to offer more work and stress.
Evaluating working conditions. Is it safe? Do staff have somewhere warm and clean to get changed and have breaks?
Appraising the benefits package. Reward in the mind of the employee encompasses not just pay but also, working hours, time off, housing, pension, bonuses, training and development and much more.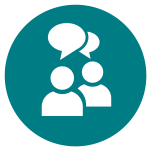 It's time to stop thinking about standard packages and ways of working and build an approach to managing people that matches the needs of the business with the needs of the individuals employed. In this way you will be more successful at attracting and retaining the best people for your business.