A detailed budget is a must for any business serious about understanding how it is performing and planning for the future as Andrew Suddes, Regional Manager in the North explains. If you don't know where you are going, how do you know if you have got there and in the most efficient way? Equally could you have got somewhere better? That used to be the justification for having a map, but it applies equally as well to a business budget. If you don't have a plan how can you decide if performance has been as good as it could be and if target financial results have been achieved?
The starting point for a budget should be the arrival of your latest accounts, ideally detailed management accounts like Promar Farm Business Accounts which give an in depth analysis of business and individual enterprise performance.
How do they look? Are they better or worse than the year before and do you know the reasons why? What are the lessons to learn moving forward and what do you need to do to maintain or improve performance?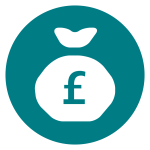 When you start planning the year ahead, start with production. The average herd last year produced more milk than the year before. What about you? And what will you produce this year? Think about the drivers of production? Better fertility will mean more calvings and increased production. More calvings could also mean increased calf sales.
What about heifers entering the herd and the effect on average herd
size? And how many youngstock will be reared? Think about milk price. The evidence currently is that milk prices will average out close to last year but be prepared to update your forecast as the year unfolds.
Looking at costs, now is a good time to assess forage stocks and make an estimate of feed requirements. There is evidence that feed costs may be easing so how will this affect your financial performance? When working through overhead costs, many will be inflationary so applying a percentage increase is a sound start. Don't forget to make an allowance for a possible increase in interest rates.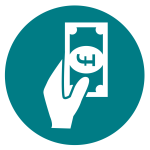 Challenge the plan
The result of an initial budget is a good starting point to reflect on the business and a Promar consultant will help challenge the budget and develop a more robust plan. Our experience is that costs of production are rising but that production is rising to help counter this. However, the pressure on the working capital requirement of businesses is increasing.
Two good tests of a budget are the peak working capital requirement and a sensitivity analysis? Do you have the borrowing capacity to manage this? Where will peak overdraft be and do you need to discuss requirements with the bank?
The sensitivity analysis will show how exposed you may be to price changes. What is the effect of a milk price change of say 1ppl? Or if feed prices change by +/- £10/tonne. And what happens if interest rates were to rise by 0.5%?
If, after all this, you are in a position where a cash surplus has been generated, you need to think about investments the business can afford and the priorities. What are the pinchpoints in the business and how can they be addressed. For example, would an investment in the milking parlour generate a better return than investment in dry cow management?
A detailed budget and the discussions it will generate can play a vital role in ensuring the business sets off on the right track, and equally importantly helps you stay on it.