It's time to start growing people
"Train people well enough so they can leave, treat them well enough so they don't want to".

Richard Branson.
There is a resource of virtually limitless potential lying fallow on your farm. It's your employee's and they are critical to the success of your business and your future growth.
Our own FBA data clearly shows a two-fold difference in employee productivity between our top quartile farms and those in the bottom 25%. As labour represents the highest cost on most dairy farms except for feed it deserves equal management attention.
"Average employers never sustain exceptional performance."
The ability to attract good people and allow them to develop throughout their career is the key to unlocking the potential of investment in facilities and livestock.
We work with managers to help build leadership and management ability through coaching and mentoring. We also help managers and owners to build the skills and competencies of their employees.
Lead : Support : Manage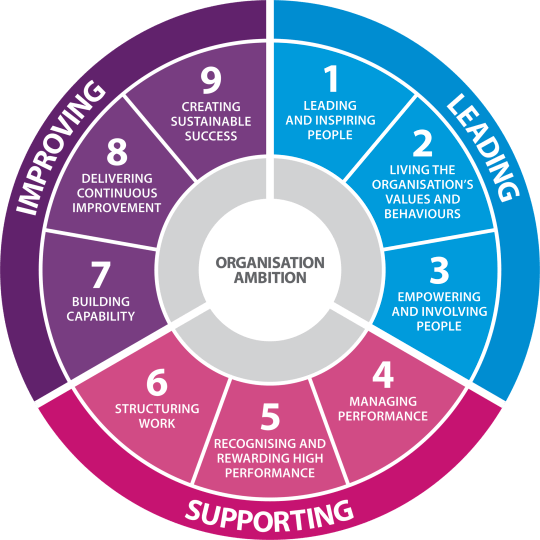 We have been awarded Silver Accreditation for Investors In People. This means we have externally validated processes around creating the environment for high performance. We apply a similar approach to evaluating and improving people performance with the farm businesses we support.
HR Partner
It's often overwhelming and frustrating to know that your business could perform so much better if only people management were optimised.
This is where we come to the rescue with tried and tested tools and approaches to adapt to your business and help build the right environment for high productivity.
Some of the areas we support:
"Let our people help your people"
It's time to avoid the standard packages and to begin building an approach to managing people that matches the needs of the business with the needs of the individuals employed.
Dairy Management Academy
Building professional excellence for future herd managers
"I've sent my top guys back to school, and they've taught me a thing or two"
The Academy is a two-year training program with a  primary objective to deliver future farm managers with the necessary skills to thrive in 21st century dairy farming.
To give the opportunity of high-level training to those who demonstrate a clear passion for the industry.
The program fits alongside full-time work within a chosen dairy farm. The academy comprises of eight two-day courses and an overseas study tour. Also included is tuition and mentoring on how to create a profitable and sustainable dairy enterprise.
After completion of the Dairy Management Academy, students demonstrate higher levels of initiative and greater confidence in improving herd performance.
Testimonials
"I have found the Dairy Management Academy a huge help in my role as herd manager with future plans for the farm, my team and the cows. The amount of knowledge I have been able to bring back and put into place on farm to improve everything from herd health to efficiency. It has been a great highlight to meet other people in the similar job role and share our experiences."
Gabby Coles
"The Dairy Management Academy is highly recommended by myself as it gives you greater knowledge and understanding of the dairy industry, with varied courses covering all aspects from cow comfort to finance. Also meeting and seeing different people and systems. I now feel able to take on my family farm with greater understanding of the business"
James
It is run in conjunction with our colleagues at Genus ABS and LKL.
Training includes all aspects of larger herd management, new techniques of staff management and training from key industry professionals.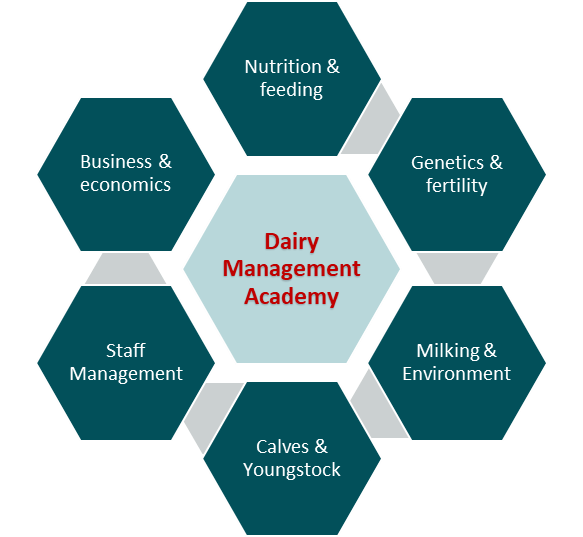 Also included is a European study tour followed by a final overview of the module including an exam. Please click here to find out more information on individual modules.