We are pleased to be supporting farmers through the Future Farming Resilience Fund, which has been designed to provide business support to farmers during the early years of the agricultural transition.
Throughout 2021 through to the early stages of 2022, we have been offering a tailored 1-to-t farmer advisory service to those currently in receipt of BPS. The service has come at no cost to the farmers and land managers who are taking part, and is delivering direct benefits by enabling them to:
Help understand the changes that are happening as a result of the Agricultural Transition
Identify how, what and when you may need to adapt your business model
Access tailored support to address these changes
Our network of knowledgeable and passionate farm consultants have been working closely with all those who have signed up, conducting valuable analysis and conversations to get under the skin of the farm business and the farmer's goals.
With the three goals above in mind, are consultants are supporting every farmer to make changes to their business, offering independent and bespoke advice that considers all options for the future.
Working closely with these farm managers and owners, we've been able to truly understand how they are feeling about the future of farming and the actions that need to be made on farm to improve profitability. We too have been able to define short and long-term challenges, and what can be done to build a successful future farm business.
While we are currently unable to sign up any new farmers for our free 1-to-1 advisory support service, we are expecting delivery to recommence in September. If you'd like to be contacted in September about this offer, please register your interest here.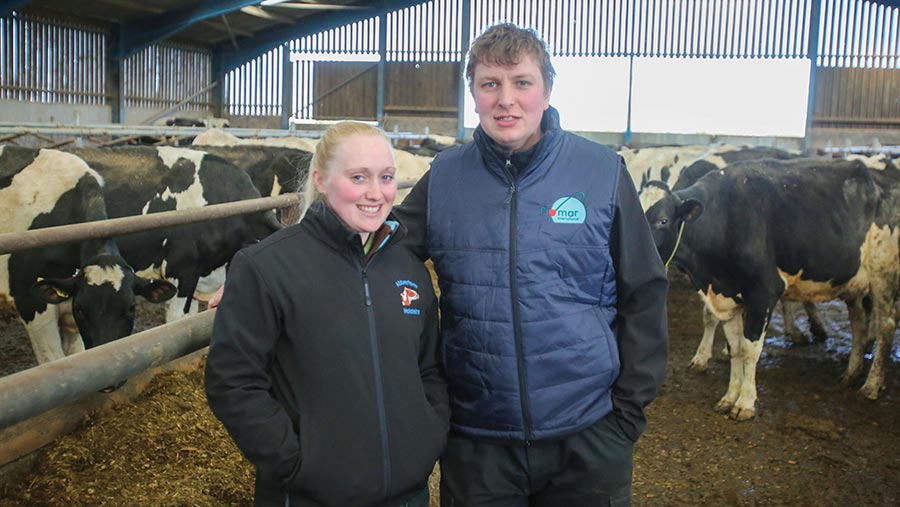 George and Laura Allen, who farm 150 pedigree Holsteins in Shropshire, have found value in our one-to-one advisory support. We delivered a bespoke evaluation of their farm business, in order to identify the areas that need to be strengthened for future robustness and adaptability.
To find out more about our Farm Business Consultants or new Financial Farm Management service, please visit our contact page. You can also get in contact by ringing 01270 616800.