By Heather Webb
Carbon and emission reduction reporting is fast becoming an essential process for companies worldwide. According to the Carbon Disclosure Project, 221 businesses reported their greenhouse gas (GHG) emissions in 2003, and by 2019 this figure grew to more than 8,400 companies.
This rise in numbers doesn't just end there. During 2020, the amount of companies pledging to reduce emissions through their own operations tripled. Plus, research by YouGov showed that 46% of UK businesses have now made plans to become carbon neutral. The majority of your household names are paving the way with reduction commitments, including, Coca Cola, innocent drinks, Diageo PLC, Arla Foods, Dawn Meats, Cranswick PLC, the Co-Operative Group Ltd, Tesco, Nestle, Cargills, Waitrose, Nomad Foods Ltd, J Sainsbury's, Unilever plc amongst many others.
Most commonly, company level emission reduction commitments are targeted at Scope 1 and 2 emissions, i.e. the direct emissions occurring as a result of their own internal operations. Many agri-food companies, however, are now expanding their commitments to include Scope 3 which comprises emissions from upstream in their supply chains, including food production on farm. This means that now, more than ever, UK farmers who supply many of these companies are being asked to complete carbon footprints for their farms as part of supply chain contracts.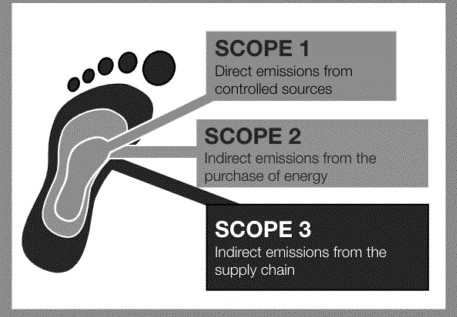 Net zero or science-based targets?
To demonstrate climate leadership, agri-food businesses seek to measure their carbon footprints to gather a baseline emission footprint. This information can then help businesses to set either a net zero (the state in which the greenhouse gases going into the atmosphere are balanced by removal out of the atmosphere) target, or science-based emission reduction target.
So, what's the difference?
Net zero targets encourage emission reductions up to a point and then allow for residual emissions to be offset thereby reaching carbon neutrality. Net zero targets commonly use phrasing such as "Company X will be net zero by 2050".
Science based targets (SBT) set an emissions reduction pathway (typically over shorter timeframes) that are aligned to the COP21 Paris goals of limiting temperature increases to less than 2 degrees globally. An example of a science-based target may be "Company X aims to reduce emissions by 25% by 2030 to keep global temperatures below 2 degrees".
Science based targets are considered more robust as they demonstrate that the business is committed to taking transformational action aligned with current climate science. The target is also independently verified and then validated by the Science Base Targets initiative (SBTi), plus annual reports are required to track progress.
The key differences between net zero targets & science-based targets are outlined below.
| | | | | | |
| --- | --- | --- | --- | --- | --- |
| | | Net Zero | | SBTi | |
| | Allows for carbon sequestration and/or offsets | Yes | | No | |
| | Can extend beyond 15-year timeframes? | Yes | | No | |
| | Provide reportable targets | Yes | | Yes | |
| | Independently verified and audited | Sometimes | | Always | |
There is no one size fits all solution, each company climate strategy must be tailored to the company's strengths and should target where actions can leverage the most impact. There are multiple corporate social responsibility benefits businesses can attain from emission reduction target setting, such as:
Demonstrate leadership
Gain competitive advantage
Differentiate brand
Drive innovation
Hotspot inefficiencies and identify cost savings
Engage with stakeholder, consumers, investors
The principles of emissions reporting
Regardless of whether the companies choose a net zero or a science-based target, the following principles of emission accounting and reporting should always be adhered to:
Relevance – appropriately reflects the emissions of the company and the needs of decision-makers both internally and externally
Completeness – accounts for all emissions within the chosen boundary and any specific exclusions are justified
Consistency – use consistent methods to allow for meaningful comparisons over time and to provide transparency
Transparency – present findings in a factual and coherent manner providing a clear audit trail, present assumptions and references
Accuracy – ensure sufficient accuracy by reducing uncertainties as much as possible to enable users to make decisions with assurance and integrity
Emissions reporting is here to stay and is an important lever for the demonstration of change in companies towards improved sustainability with measurable indicators. This is particularly significant for the agri-food sector, which is already feeling the impact of climate change. Agriculture and primary food production are both the most vulnerable to unpredictable seasonal conditions and shifting weather patterns.
Let's not see this vulnerability as a negative, however. Food and farming businesses in the UK are in a unique position to demonstrate bold climate leadership in reducing emissions alongside encouraging carbon sequestration across landscapes. UK farmers, working with their buyers, are in the key driving seat to accelerate this change from the very beginning of the supply chain.
Promar work with leading companies to identify innovative and practical solutions to achieve their sustainable goals. Our team of sustainability and carbon accounting professionals assist businesses to account for Scope 1, 2 and 3 emissions in their supply chain, set credible climate targets and build a roadmap towards sustainability.