Agstute Financial Farm Management
Helping you control the numbers so they don't control you
Our Financial Farm Management offering is for those of you who require help with management accounts, financial planning, farm budgeting and forecasting, and funding advice.
Whether you need a budget for the bank to plan your expansion or to predict your cashflow, we have specliased, cloud-based software and comparative information (benchmarks) to help you make better, more confident business decisions.
Over 1000 farmers choose us to produce management accounts. This means they have reliable, timely and accurate information to monitor and control business performance.
Agstute
As the farm data dashboard of choice, Agstute will be a key tool when it comes to positioning your farm business at the forefront of agriculture.
Agstute is a Financial Farm Management service that combines accounting, reporting, planning, benchmarking and forecasting. With Agstute, you'll be able to: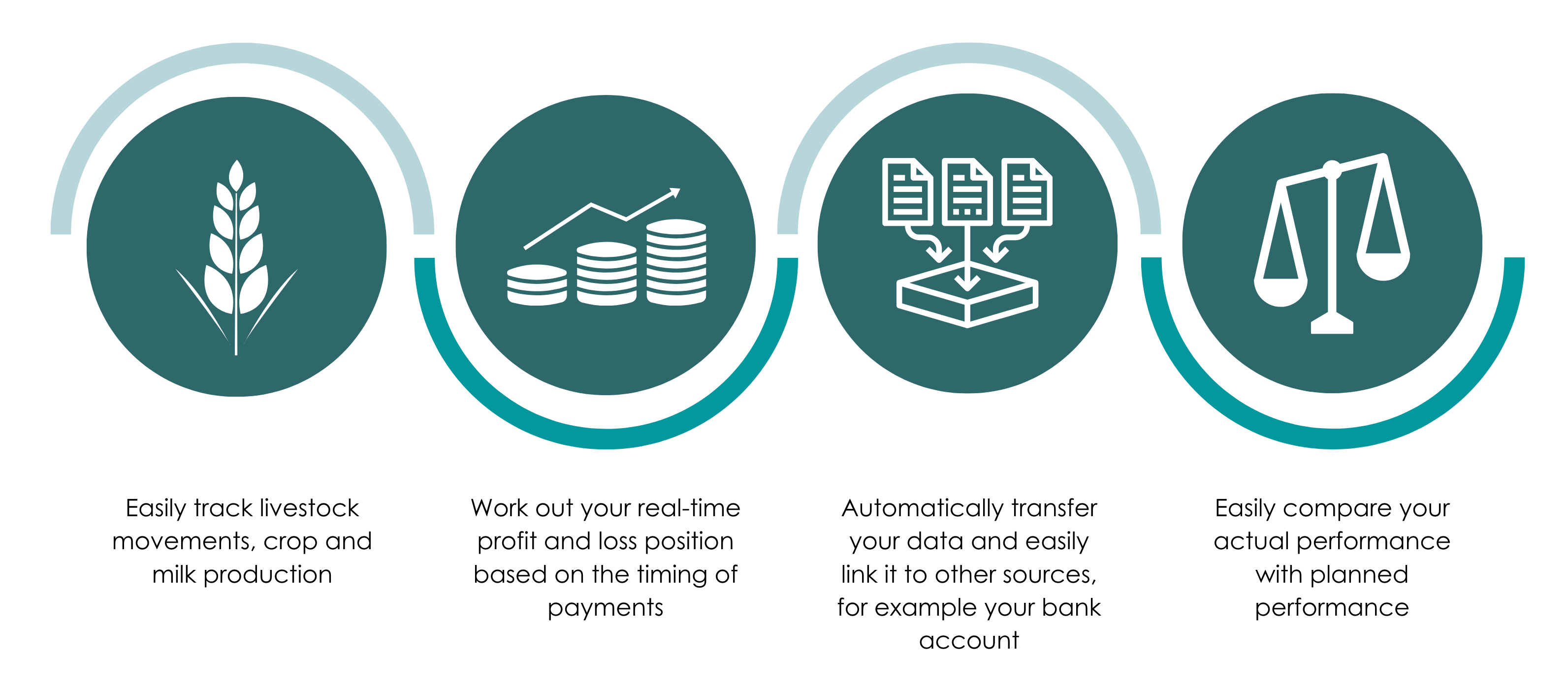 Our clients choose Agstute to get answers
Fundamentally a business needs to make a profit to provide a living and generate income to support investment in the future.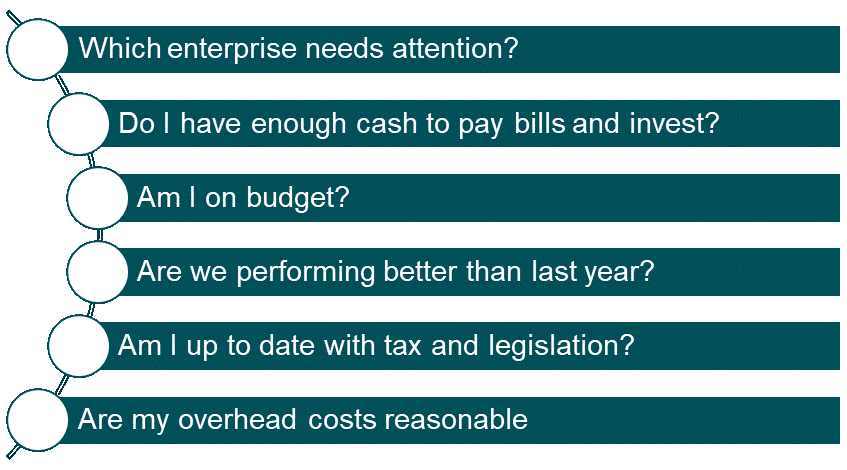 Use Agstute to save time, aid financial decisions, manage cashflow, pinpoint accuracy and enable easy analysis of farm business accounts.
We offer two options with our Agstute service.

Most of our clients use our full bureau service where one of our Farm Business Analyst's will visit your farm to input your data onto the accounting platform.
At the end of the financial year, we provide a comprehensive report with a detailed breakdown of the performance of each one of your enterprises together with conventional accounting reports.
Wages and Salary
With Agstute, our Farm Business Analysts can aid you in calculating wages and salaries, bonuses, overtime and payroll taxes.
This is done via our PAYE service and includes;

Financial Planning
Business planning is all about trying to predict what will happen and how your business can take advantage of future opportunities and mitigate risks. We use our in-depth industry knowledge, past experience and bespoke cloud-based software to predict with great clarity your income and expenditure over a specific period.
Budgeting is more than a static prediction; we will work with you to provide a wide range of options to help optimise the best way forward for your business. We will make use of comparative (benchmark) information to challenge assumptions used in the budget.
With accurate, real-time data at our fingertips, we can work closely with your entire farming team to strengthen your farm business for future robustness and adaptability.
Analysis and Appraisals
Promar's business appraisals are designed to help you to understand where you are and how you can improve.
In practical terms analysis and appraisal of any business will consist of most of these steps.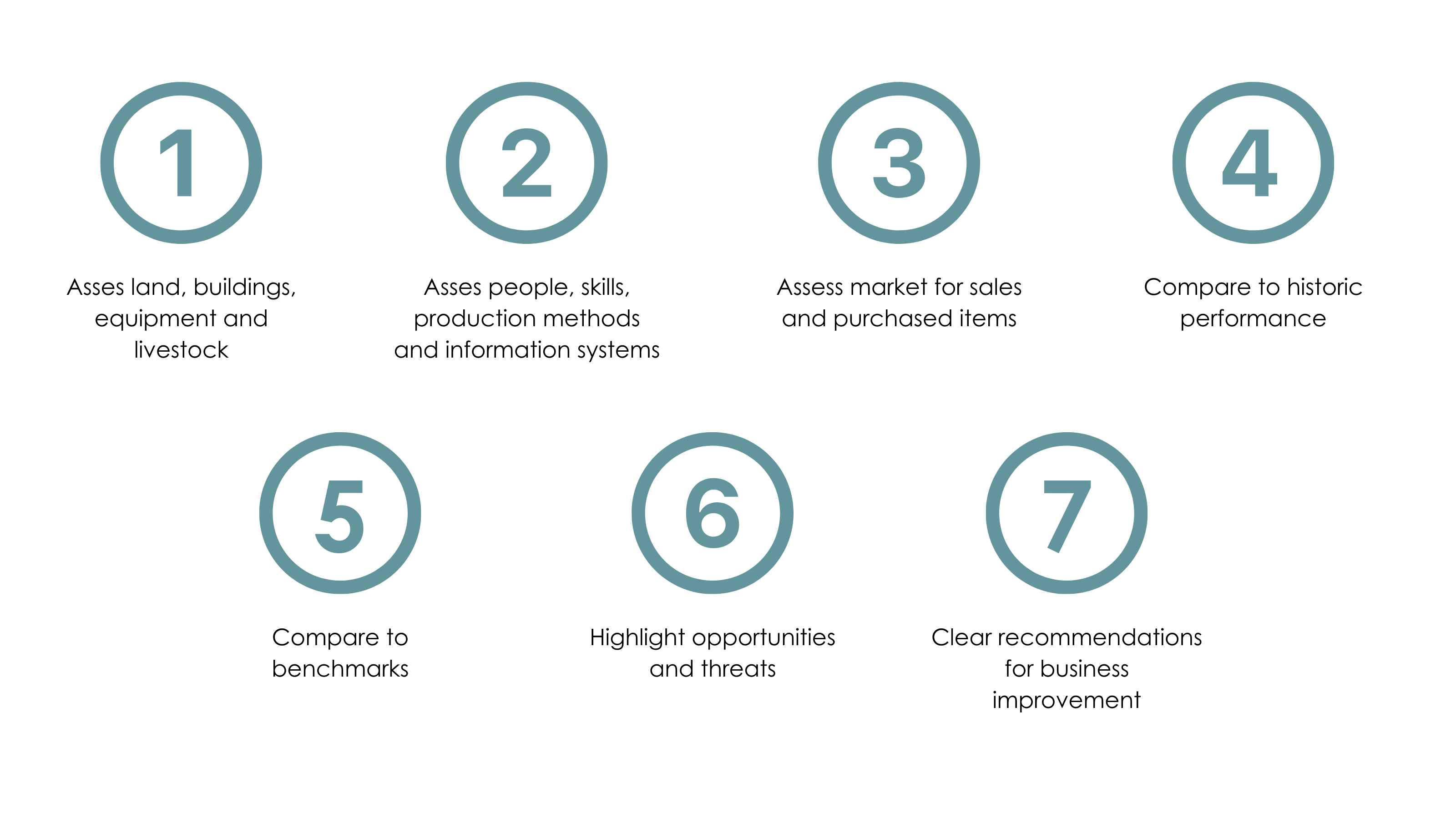 At Promar International we'll work closely with you to get under the skin of your business in order to build a clear and progressive plan for the future.
We have Specialist's in your region to help you with your business planning requirements. Get in touch today!
Here's what you think
"Following the transfer to Agstute, combined with the support from my analyst Jade and how intuitive the system is, keeping on top of the paperwork and VAT returns has become so easy. Having the bank feed directly linked in has saved me hours of bank reconciling. Also, because the system is cloud based, my mind is at ease that I can get the support directly and quickly."
Caroline Royle