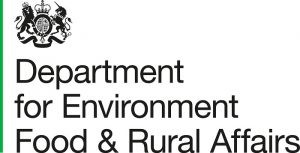 What is the Farm Business Survey?
The Farm Business Survey (FBS) has been collecting highly detailed financial, physical and environmental data across all farming sectors in England since 1936. The data provides an extremely valuable source for government policymaking, academic research and gives the industry an accurate barometer on the health of the industry.
The survey uses a stratified sample that is representative of the national population of farms in terms of farm type, size and regional location. In England, the FBS is conducted on behalf of, and financed by the Department for Environment, Food and Rural Affairs (Defra). From 2023, the Farm Business Survey will be managed as a standalone service by Promar International.
In the short term, the data collection will continue to be run as it has done in previous years. Changes will be implemented gradually to improve and update the process. This will include making the information gathered more available and useful to you. Most of the current Farm Business Research Officers will remain in their roles, providing continuity and high standards of service.
Data security and confidentiality
Promar are legally and contractually obligated to protect your data in line with UK data protection and GDPR legislation.
We are fully accredited with Cyber Essentials and are accredited to meet ISO 9001 quality standards.
For further information on data use and privacy please view the Privacy Notice below.
Benefits of getting involved
We are offering the use of our comprehensive farm financial management software (Agstute) free of charge for the duration of the time that farms participate in the FBS. This will update and streamline the data collection process in the future. However, if you do not wish to use Agstute the data can be collected by FBS Research Officers using your own Farm Financial records.
Find out more about Agstute here:
Software that offers tangible benefits to your book-keeping needs by automating many of the time-consuming processes associated with more traditional accounting tools.
With the new approach, using Agstute you will have real-time access to the detail of your farm's performance throughout the year. You don't need to wait until the accounts are processed to assess the performance of your business.
You will continue to receive a year end benchmarking report that compares your business performance with similar farms​.
Free membership of regional FBS clubs with the opportunity to participate in webinars, software training and benchmarking seminars.
Contribute to how policy is evolving to support farming in England​
There will be minimal time commitment from you to contribute to the survey. Information can be taken directly from Agstute and Research Officers will visit your farm to collect the non-financial data needed for the survey.
Without your help and support the government and industry representatives are flying blind. It is only through the willingness of people like you to be involved, that we can continue to provide data that can positively influence policy and research.