By Nigel Davies
Industry insight suggests that some herds could experience a population imbalance in the coming months. Producers should, therefore, take steps to ensure that a sufficient number of milkers are maintained so that milk production does not suffer.
A combination of youngstock shortages, and increased culling rates, are the precursors of the potential imbalance.
One of the observations of the AHDB Milk Forecasting Forum earlier this year, which used data provided by AHDB/Genus (see graph below), was that national milk production from January 2018 to April 2019 would be adversely affected due to historic insemination decisions made during times of lower milk prices.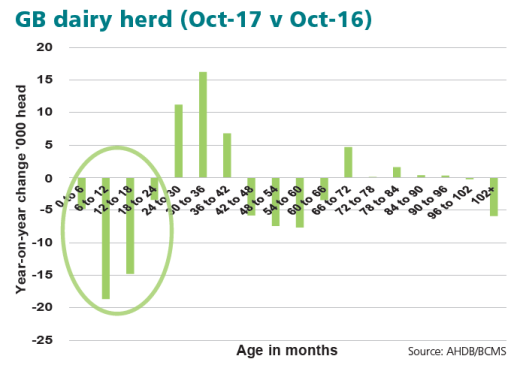 We're now seeing the full impact of this in terms of youngstock numbers coming into the national herd. What's more, when set against the trend of a higher rolling 12-month culling rate that we've seen in the most recent Milkminder sample. This raises the question as to whether some herds will be able to maintain the growth in herd size that they've recently achieved or even maintain their existing herd size over the next 12 months.
The March 2018 Milkminder matched dataset indicates that over the last 12 months, the average stay of each animal in the herd has fallen by 68 days, when compared to March 2017, to just over 3 years and 7 months.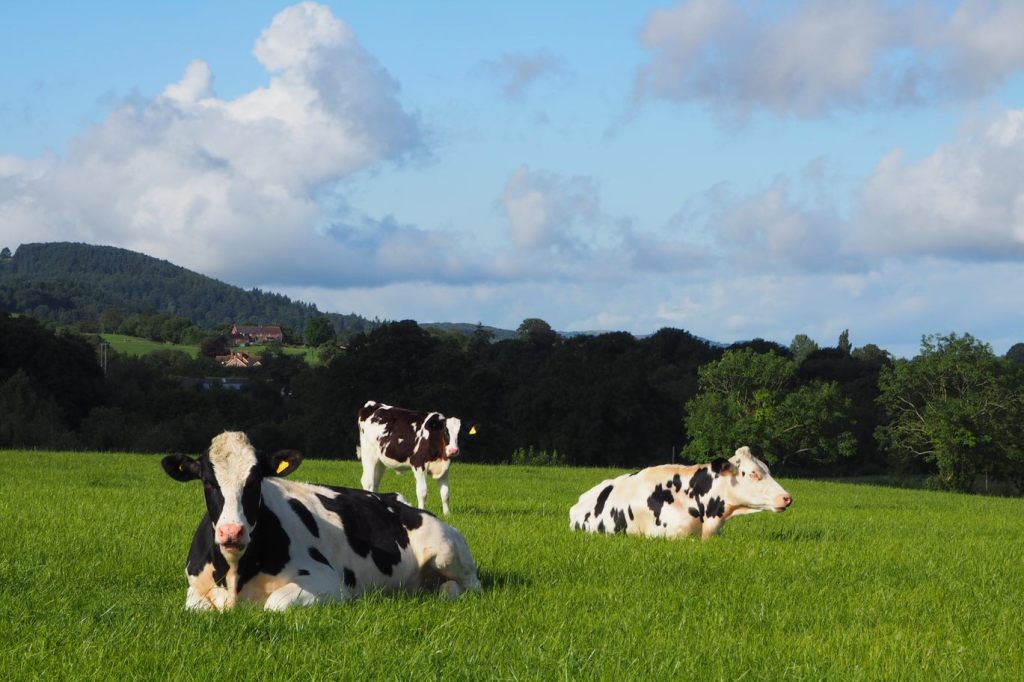 To further emphasise this, while recognising that the impact of disease and compulsory culling for some individual businesses has been severe, recent budget work with some of our less affected clients has indicated that the outcome could also be significant for them, with a likely imbalance between the expected number of animals leaving and joining the herd.
Understanding the "why"
A dramatic change in herd demographics requires close investigation to understand why the additional culls were made over the last 12 months. With the aid of tools such as Milkminder, drilling down and mapping out the reason why each individual cow has left the herd can be very revealing and help inform and develop effective plans to reduce future losses.
And the other part of the equation, of course, is having a clearly defined and consistent breeding policy that ensures a reliable flow of sufficient future replacements.