Making Tax Digital is something Richard and Angela Shepherd from Manton Park Farm, Stillington, near York will not have to worry about. They have signed up to Promar FBA which will not only ensure they are MTD compliant, but it will also provide accurate management information to help them keep closer control of all aspects of the business.
With 625 acres carrying a 160 cow dairy herd plus followers and 300 acres of cereals, the Shepherds have always relied on a bookkeeper and their accountant to ensure the books were up to date and that VAT returns were submitted on time. As with many farm businesses, financial information as recorded in a cash analysis book. They would have had to change their systems to comply with the VAT changes. However, during the summer they found out that their accountant had sold his practice and the bookkeeper was intending to retire because of the changes that would be created by MTD.
Following discussions with their Promar Principal Consultant Jonathan Hill, the Shepherds decide to look closely at Promar FBA as it would solve the issue of MTD compliance and also open the door to greater analysis of financial performance.
"Jonathan explains the benefits of moving to a specialist farm management accounting system like FBA as opposed to a generic off the shelf package," Richard Shepherd comments. "He arranged for Clare Robinson who will be our Farm Business Analyst to demonstrate the programme and run through the Annual Report, outlining how the gross margins are calculated"
"She explained that the accounts produced by FBA were for management purposes and showed how they differ from accounts produced for tax purposes by giving a detailed breakdown of enterprise performance. However, at the year end we can supply all the data plus a trial balance and audit trail, reconciled back to the bank, to the accountant which should reduce their bill."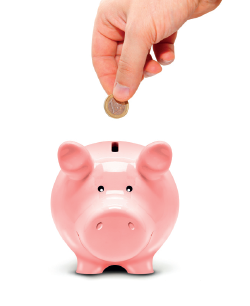 "She described how all Promar Analysts use the same analysis codes, making the benchmarking of all aspects of management accurate and incredibly valuable.
"In the end it was an easy decision to move to FBA."
The new system will come into operation at the end of January, giving plenty of time to have everything in order before the first VAT return has to be submitted digitally. And immediately Jonathan Hill and the Shepherds will have up to date and accurate financial information to monitor performance and as a basis for budgeting changes to improve performance.