Stuart and Andrew Raper who farm at High Mulberry Farm near Darlington find the up to date information provided by Farm Business Accounts invaluable in the management of the 1000 acre unit where they run 300 dairy cows, 150 head of youngstock and grow 500 acres of arable crops every year. They have been using Promar's FBA for 15 years and say it means they are more in control of their finances.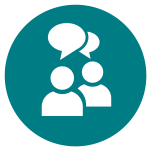 "Our Promar Consultant Jonathan Hill helps us produce a detailed budget every April," Stuart explains. "At each monthly visit, Jonathan looks at performance against budget with us and this means we can spotlight areas for attention quickly. We can drill down into the data and identify exactly what is happening. If sales are down is it due to price or the number sold? If costs are higher is it price or usage?
We used to compare actual and budget every six months but doing it monthly puts us more in control. We look at gross margins and also reports such as the debtor and creditor lists so we know the true financial position and have a chance to react quicker. So not only is FBA assisting VAT reporting, it is also supporting wider business management.
Stuart says the up to date information helps them be more proactive with their bank, explaining that he can keep them better informed and this makes a massive difference to the relationship he has with them.
"Banks can get nervous but by having accurate data readily available we are able to keep them informed and we can stay ahead of the game. As FBA is MTD compliant that is one less thing we have to worry about too."