Leigh Woolmer of Stuchbury Manor Farm, Banbury has been named Promar's 2018 Milkminder Manager of the Year.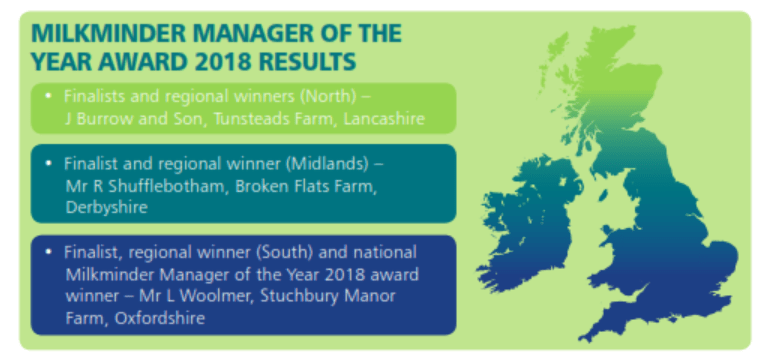 Leigh, who manages a 160-cow Holstein Friesian herd, on behalf of the 2,000-acre Marston St Lawrence Estates overcame tough competition to scoop the national title.
"Leigh's attention to detail has been a big driver in the success and technical performance of the herd, which averages 8,966 litres, with 4% butterfat and 3.2% protein. He uses his 19 years' experience to achieve great results."
A rigid five-point parlour routine has been implemented on the farm and Leigh has achieved consistently good milk quality recordings as a result.
"Each cow is pre-sprayed, wiped, and stripped before milking, and sprayed again before leaving the parlour."
"This has led to an average somatic cell count from the last 12 months of 86,000/ml, along with a bactoscan of 9,000/ml."