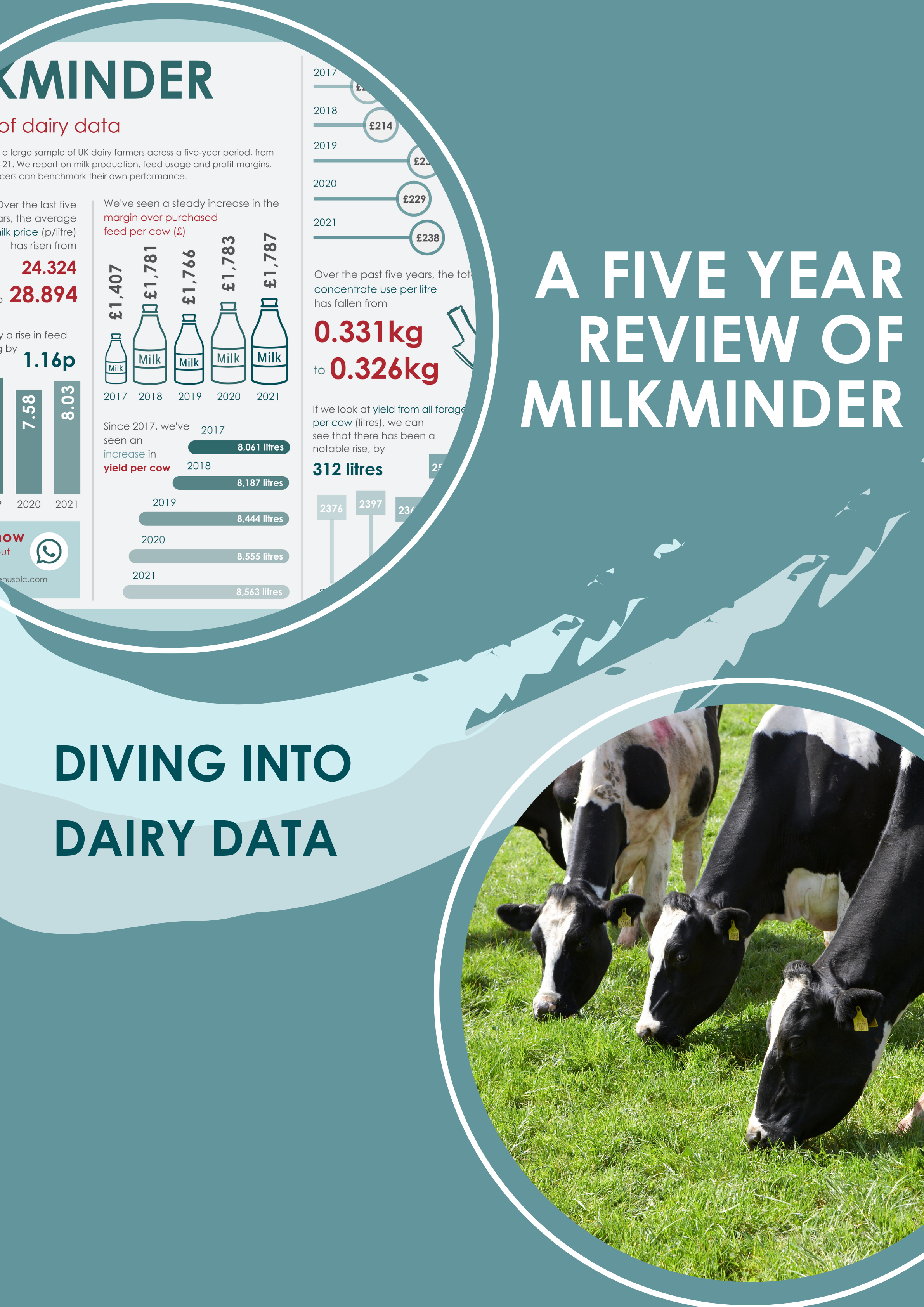 Milkminder – Five Years of Data
A spotlight on the last five years, from 2017 to 2021.
We look in detail at a series of key figures, including milk production, feed usage and profit margins, against which UK producers can benchmark their own performance.
We also share our thoughts on cow performance margins and meeting new challenges, such as the phase-out of the Basic Payment Scheme.
For more information, or if you have any questions about the content in the Milkminder report, please contact one of our data analysts.