Did you know?
The carbon footprint of British beef is almost half of the global average.
However, since 2012 there have been limited updates to emissions data for UK beef. Updating this figure is essential. Together, we can show the public, politicians and farmers in other countries how sustainable British beef truly is.
With your help, we have the opportunity to update this industry figure and showcase the environmental credentials of British dairy and beef farming. Carbon foot printing is a great way to provide evidence for this, assessing our current position and highlighting areas we can improve on. A decreased carbon footprint also directly links to farm productivity and profitability, as we are seeing on our net zero beef pilot farm at Brongain Farm, Powys.
Practical steps that we can take to progress towards agriculture's goal of reaching net zero emissions by 2040 are through the use of genetics, nutrient management, sustainable feed, improved grassland management and animal health.
Supporting our industry
To better understand the carbon footprint of dairy and beef farming and showcase the strides our industry has taken to become more sustainable Pickstock, in partnership with Promar International and McDonald's, are running carbon footprinting for 250 English suppliers, using Defra resilience funding. This will include a concise and easy to do farm carbon footprint.

Benefits of taking part
When you take part in this scheme, we will:
provide you with a personalised report, highlighting your environmental credentials, your strengths and your areas for improvement
support you to prepare for future legislation and funding opportunities
share with you the common themes that emerge across all farms that take part in the project – enabling you to learn from the best practice of your fellow farmers
invite you to attend an Open Day at Brongain Farm
provide you with official figures, which you can use to highlight the environmental credentials to your customers
compensate you for your time
How it works
You will be given a form to consent for us to use your SBI number, and slaughter numbers at Pickstock.
The programme will include a concise farm carbon footprint using Agrecalc, with follow on business support available.
All you will need to provide is:

cropping areas and yields (including grass) fertiliser usage
animal numbers & movement
purchased feed
bedding and fuel

You will receive a report highlighting your strengths and suggestions for improvement.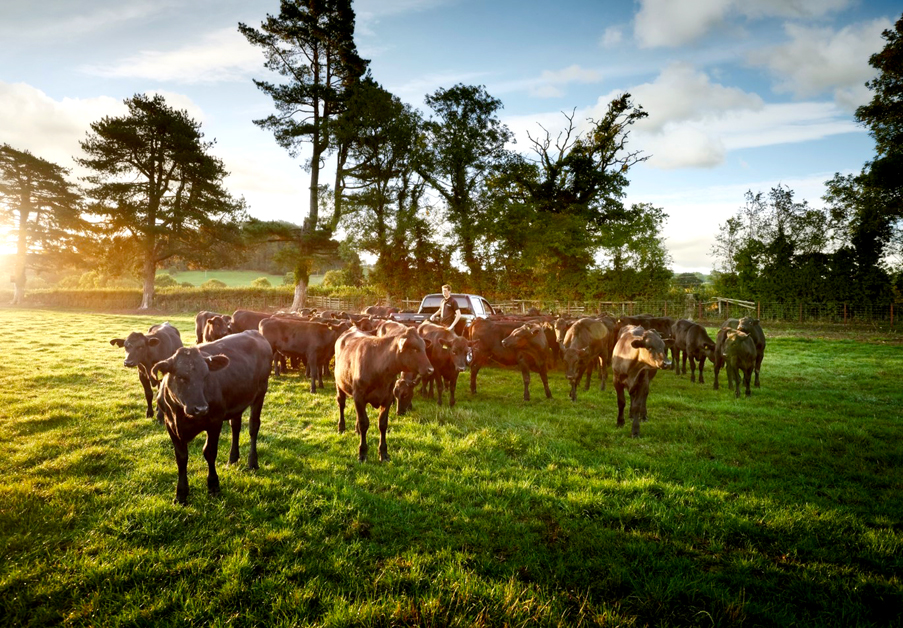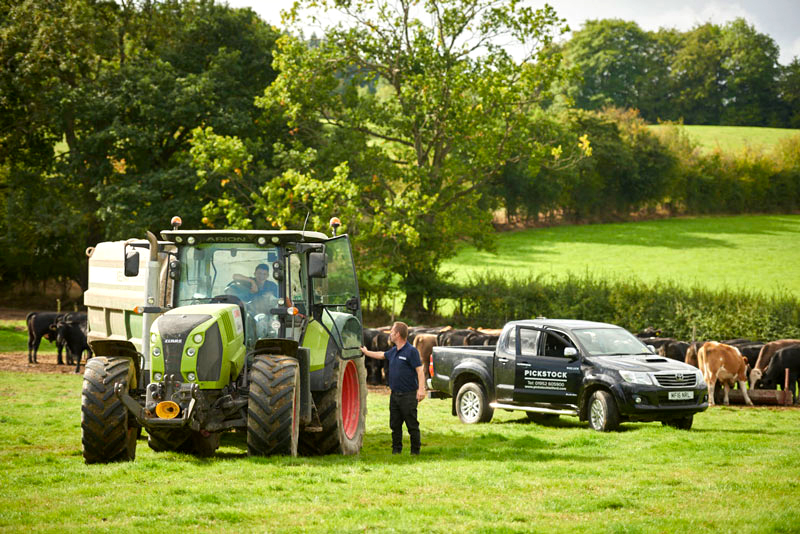 Your privacy
Promar understands the importance of your privacy, so no contact details or identifiable farm data will be shared in this project.
We will take a 100% anonymised version of your summary emissions figure and add it to the results we receive from other participant farms. Then we will calculate the average (mean).
We will share the result of our calculation with our project partners – McDonald's, OSI and Pickstock.
A payment will be made available to you to compensate you for your time.
---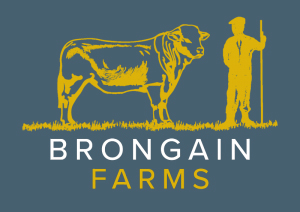 Case Study – The role of carbon footprinting in sustainable agriculture
Brongain Farm, Llanfechain, Powys

Greg and Rowan Pickstock farm 280 hectares in Llanfechain, Powys. Formerly a suckler herd, Brongain Farm has transitioned into a finisher enterprise, focusing on utilising Genus genetics sourced from local dairy farms. Their mission is not only ambitious but also imperative: to reach Net Zero carbon emissions by 2030 while ensuring that their approach remains profitable, scalable, and adaptable for fellow farmers.

To maximise efficiency, Brongain Farms have sought the guidance of Promar's Sustainability team to gain valuable insights into their annual emissions, identify quick wins, and recognise the potential for soil and woodland sequestration.

The role of carbon footprinting at Brongain Farm

Carbon footprinting has emerged as a key tool in Brongain Farm's sustainability journey, allowing them to scrutinise various aspects of their production process in detail. There is a significant correlation between carbon efficiency and financial efficiency, making it a pivotal focus area.

Consequently, they have implemented a number of production changes, resulting in a reduction of over 50% in their emissions since 2020.

Carbon footprinting has unveiled crucial insights about Brongain Farm's operations

Animal health
Brongain Farm has maintained strong animal health indicators, such as a low annual pre-weaning mortality rate. However, the team is now delving deeper into indicators that subtly contribute to performance inefficiencies, such as lameness and pneumonia.
Understanding baseline health figures and recording disease incidence within the farm's software system will continue to be fundamental in consistently enhancing efficiency on farm.
Finishing times
Rapid improvements in finishing times have been achieved through enhanced genetics. Whilst genetics and nutrition will continue to enhance daily live weight gain, the farm is exploring further improvements through alternative initiatives such as additives which focus on digestibility, for which feed trials will begin this winter.
Emissions from feed sources
Home-grown grass silage is linked to lower emissions factors than purchased forage. Carbon footprinting has allowed the Brongain Net Zero team to study what elements of purchased concentrates bring the highest emissions factors and confirm how feed efficiency is vital to the pathway to net zero.
Manure Management
Significant emissions stem from manure, and Brongain Farm has historically utilised anaerobic digestate to address this issue. They are now exploring bokashi fermentation as an alternative method to compare the availability of N within this product, and the corresponding effect on silage quality. Through the utilisation of Bokashi, the team has reduced the farm's annual carbon footprint by over 120 tonnes, whilst enhancing the available carbon and nitrogen in the manure that they spread.
Key performance indicators
Most carbon footprinting tools will not only provide an overview of key performance indicators but highlight where your indicators are when compared to farms of a similar enterprise type. These comparisons are vital when utilising data from these tools to the fullest and have allowed Brongain Farm to compare indicators such as daily live weight gain, purchased feed efficiency, fertility performance, mortality, and enterprise output such as kilograms of deadweight carcass.


Balancing emissions and sequestration potential

While carbon footprinting primarily focuses on emissions, the team has also been studying how to enhance the sequestration potential of the 280 hectare farm. Strategies include converting unproductive land pockets, such as riparian areas or disused rail tracks, into woodland, utilising grant funding. Other progress has been made through promoting remedial tillage practices and integrating species-rich herbal lays. Whilst there are a few more years to go before soil carbon sequestration rates can be established, promoting soil health is a key theme of this project both for sequestration and productive efficiency goals.

Brongain Farm's journey towards Net Zero carbon emissions is not just an isolated effort but a model of sustainable agriculture that holds valuable lessons for the entire farming community. By using carbon footprinting and continually evaluating their practices, they are making strides toward a more sustainable, profitable, and environmentally responsible way of farming.

If you want to learn how to move carbon footprinting from a tickbox exercise, to an essential benchmarking tool for your business, you can access funded visits from our team.

If you supply Pickstock Telford with beef, and are willing to share your emissions figure to help wave the flag for Sustainable British Beef, you are also eligible for a £100 payment for your time and support.