Following the success of 2022's Down to Earth event, this year the Royal Association of British Dairy Farmers (RABDF) has organised two gatherings for 2023. At the time of writing this blog, the first event had already taken place, with the second to come on Thursday 6 July.
What is Down to Earth?
Down to Earth provides livestock farmers with an opportunity to learn more about regenerative farming. It also provides visitors with access to advisors, who can help them develop their businesses.
The events take place at farms, enabling visitors to see first-hand high-performing farms that are already implementing regenerative methods. It's a perfect setting, both for farmers about to start their journey and for seasoned professionals of the environmentally friendly approach.
Down to Earth events feature dozens of exhibitors and technical speakers from various backgrounds covering wide a range of topics. The events include keynote speakers, plus dedicated stations spread across its host farms, providing advice on specific farming topics. Keynotes at 2023's events have included George Peart, Promar's UK Sustainability Team Lead, presenting "The Future of Agroforestry".

Down to Earth, June 2023 – Somerset
The June 2023 event showcased farmer Neil Baker's high-yielding indoor herd of 1800 predominantly Holstein cows in action at his farm in Haselbury Plucknett.
Across the 3,200 acres of farmed land, Neil Baker sources over 80% of his herd's dietary requirements from homegrown sources. Neil is a member of Arla's regenerative farming pilot scheme. He began his regenerative journey focusing on the importance of crop diversity and maximising organic manure usage to reduce fertiliser requirements. His farm also has an integrated AD plant to generate power on-site from livestock waste.
Down to Earth, July 2023 – Cumbria
The July edition of Down to Earth will present an organic unit consisting of 175 milking crossbred cows at Mark and Jenny Lee's Park House Farm in Torpenhow, Cumbria. Their herd is certified 100% pasture fed by Pasture for Life and mob-grazed on a 30–40-day rotation using 2.5km of grazing tracks. You can book tickets and find directions here. The event is free to RABDF members.
Members of our experienced team will be on hand to discuss with you your ideas about regenerative farming and how it can work for you.
What is regenerative farming?
Over the last few decades, farming practices have been assigned into two broad categories: either conventional or organic, with very little in between. The concept of regenerative farming sits somewhere in the middle of these two mainstream farming systems. It offers conventional farmers the opportunity to farm in a more sustainable manner without fully committing to organic standards.
Unlike organic, regenerative practices can vary significantly from one farm to another. However, they adhere to similar core principles. These primarily focus on maintaining production whilst also improving the environment in an integrated system, with soil health being key.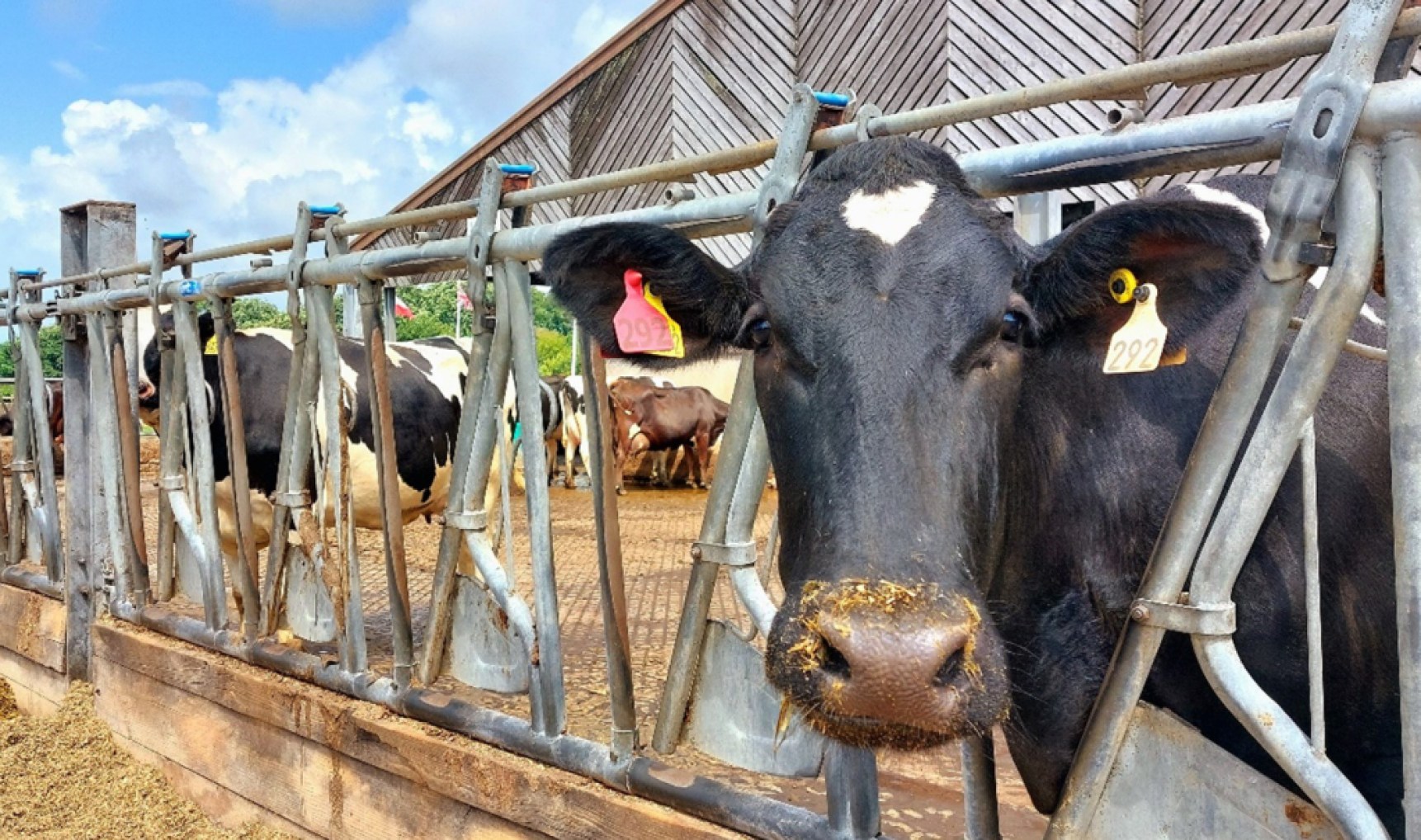 Regenerative farming – five core principles
Minimise Soil Disturbance
Implement zero or minimal tillage practices to reduce soil disturbance, which maintains soil structure and fertility.
Having a better soil structure enhances plant growth and increases nutrient uptake, improving yields. Also, minimal soil disturbance reduces the risk of soil erosion and can increase soil carbon storage capabilities.

Keep the Soil Covered
Use cover crops or stubble residues to protect the soil outside the primary growing period. This will improve water retention and filtration in the soil, reducing the probability of flooding and surface runoff.

Increase Crop Diversity
Plant companion crops, herbal leys, cover crops or agroforestry to enhance local biodiversity. Creating a diverse flora landscape will increase the number of pollinators, natural predators, and soil microbes.

Integrated Livestock Grazing
High intensity grazing over a short duration, such as mob grazing, can potentially increase soil organic matter by promoting plant regrowth, enhancing nutrient cycling, and increasing floristic diversity.

Integrate livestock into the farm rotation, to increase the soil's organic matter content. This promotes plant regrowth and strong rooting systems to help stabilise soil structure, enhance nutrient cycling and diversity of plant species, whilst potentially promoting carbon sequestration.

Persistent Living Roots
Encourage year-round soil coverage to increase the below-ground root systems. These mature roots play a crucial role in maintaining healthy populations of microorganisms, fungal hyphae and soil protozoa contributing to healthy soil. Atmospheric carbon dioxide is utilised by aboveground biomass, converted, and stored below the soil surface as soil organic carbon.
Finding out more about regenerative farming
Here are some quick suggestions to either bump-start or deepen your knowledge of regenerative farming.
Attend knowledge-sharing events with other farmers, including regenerative agricultural events such as Down to Earth and Groundswell.
Apologies if this sounds basic, but get Googling!
Speak to an expert who can help you start your path towards regenerative farming. You can even access fully funded regenerative farming consultancy via Defra's Future Farm Resilience Fund. You can register your interest via the red button on the Future Farm Resilience Fund page of our website. Alternatively, speak to us at the Down To Earth event. We look forward to seeing you there.