To mark World Mental Health Day, 10th October 2023, we thought we'd shine a light on three important farming charities doing great work in the UK. This comes at a time when our industry is under constant pressure – navigating choppy, unpredictable business waters while often the ship of state appears rudderless.
Mental Health in agriculture – a right, not a luxury
The theme for World Mental Health Day 2023, set by the World Federation of Mental Health, is 'Mental health is a universal human right'. This applies to all communities.
World Mental Health Day is about raising awareness of mental health and driving positive change for everyone's wellbeing. It's also about breaking down the stigma associated with the subject, as is often encountered in the farming world, where the terms "stiff-upper-lip" and "crack on regardless" are applied all too readily…
It's also a chance to talk about mental health in general, how to look after it, and how to get help if you, or people around you, are struggling.
Promar – supporting mental health for agricultural workers
At Promar, our consultants and analysts are in almost constant contact with farmers. Sometimes, our clients' personal worries and pressures become evident as our working relationship develops.
Consequently, we have run sessions for our people on how to deal with these delicate situations, and on how to mitigate the effect it can have on their own mental health. We use the expertise of three specialist charities to help our team members to build personal resilience and support networks among themselves. In turn, this helps our people to effectively aid, advise and provide signposting to clients.
If you find yourself troubled by personal or professional worries, mention them to your Promar contact. Your conversation will be treated with the utmost confidence, and you will be guided towards appropriate help.
Addressing mental health challenges in your farming community
If you are finding yourself isolated by any matter that is deeply troubling or threatening to overwhelm you, the best thing to do is to share your burden. Of course, that is easier said than done. The prospect of divulging troubling information with close associates, friends or loved ones can be extremely difficult, and can add to the trauma. In this case, experts that you don't know personally can be most helpful.
Alternatively, it may be that someone you know is showing signs of distress. In these cases, it is vital to reach out to any of these charities, so that they can advise you about the positive ways that you can help, or how you can point people in the right direction.
The charities can help you to prepare yourself for the difficult and unpredictable conversation that you will have, and its aftermath.
Ideally, you can encourage your person-in-need to speak to the expert directly. Above all though, don't say nothing. For a person in distress to realise that somebody "has their back", even in the smallest way, or at least recognises their predicament, can make all the difference. It can be the first positive step on the path to recovery.
Specialist support for farmers' mental health
Here are details of three key mental-health charities that we recommend, which provide specialist mental health support for farmers, their families, and their wider community.
All three offer various types of help – including free support from financial advisors to discuss farm-business difficulties.
UK-wide: The Farming Community Network (FCN)

The Farming Community Network (FCN) is a voluntary organisation and charity that supports farmers, their families, and the wider farming community across the UK. Whether the issue is personal or business-related, FCN is there to help.
The FCN runs a confidential, national helpline and e-helpline which is open every day of the year. The FCN's volunteers provide free, confidential support to anyone who seeks help for a variety of issues, including financial difficulties, animal disease, mental health, and family disputes.
In addition to its helpline and e-helpline, the FCN also offers a range of other services to the farming community, such as:
Practical support, such as helping with paperwork, building relationships with bank managers, and acting as family mediators
Training and workshops on a variety of topics, such as mental health, farm safety, and financial management
Advocacy and campaigning on behalf of the farming community
The FCN is a vital lifeline for many farmers and farming families in the UK. It provides essential support and guidance at a time when it is most needed.
Helpline: help@fcn.org.uk
Telephone: 03000 111 999 (Available 7am – 11pm, every day of the year)
Scotland: The Royal Scottish Agricultural Benevolent Society (RSABI)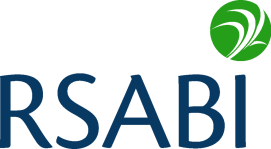 The Royal Scottish Agricultural Benevolent Society (RSABI) is a charity that provides practical, emotional, and financial support to all people involved in the Scottish agricultural industry. The service is available to those previously and currently involved in farming, crofting, and occupations related to agriculture in Scotland.
RSABI's mission is to support and take care of as many farming people as possible. It provides a comprehensive service to help people move forward when they are struggling.
The support includes:
mental health first aid awareness training
helpline and web chat
regular telephone support
counselling
help for heating
financial support for essential items
annual payment
business review
information on benefits, debt, and employment
support following accident, injury, or illness
Email helpline@rsabi.org.uk (Monitored 9am-5pm, Monday to Friday)
Telephone: 0808 1234 555 (Available every day of the year, 24 hours a day)
There is also a confidential chat service on the RSABI website. (Click on the "Chat" icon that appears at the bottom of the screen.)
Northern Ireland: PIPS Suicide Prevention Ireland
PIPS Suicide Prevention Ireland is a community-based charity that provides support to individuals who are considering, or who have at some point considered, ending their own lives. The charity also supports families who have lost someone to suicide.
PIPS provides many services, including:
counselling and complimentary therapies
home visits
one to one sessions and support groups.
The charity aims to meet the demands and needs of families and individuals in the community. PIPS also provides information on how to be more aware of the risk of suicide and how to signpost someone to all the sources of help available.
PIPS has offices in Belfast, Derry/Londonderry, and Enniskillen.
Message: https://pipscharity.com/contact-us/ (Monitored during office hours only)
Telephone: 0800 088 6042 (Available 9am-9pm, Monday to Friday and 10am-6pm, Saturday and Sunday)
You are not alone
Whatever the situation – for you, a loved one, a mate, or an acquaintance that you say hello to when walking the dog – it's vital to know that help is available. As a business, Promar is here to support farmers through financial and environmental pressures, but it is run by people who are here to lend a hand and help ease your personal pressures. Talk to us – we exist to help you.